For Use With Prescription Lenses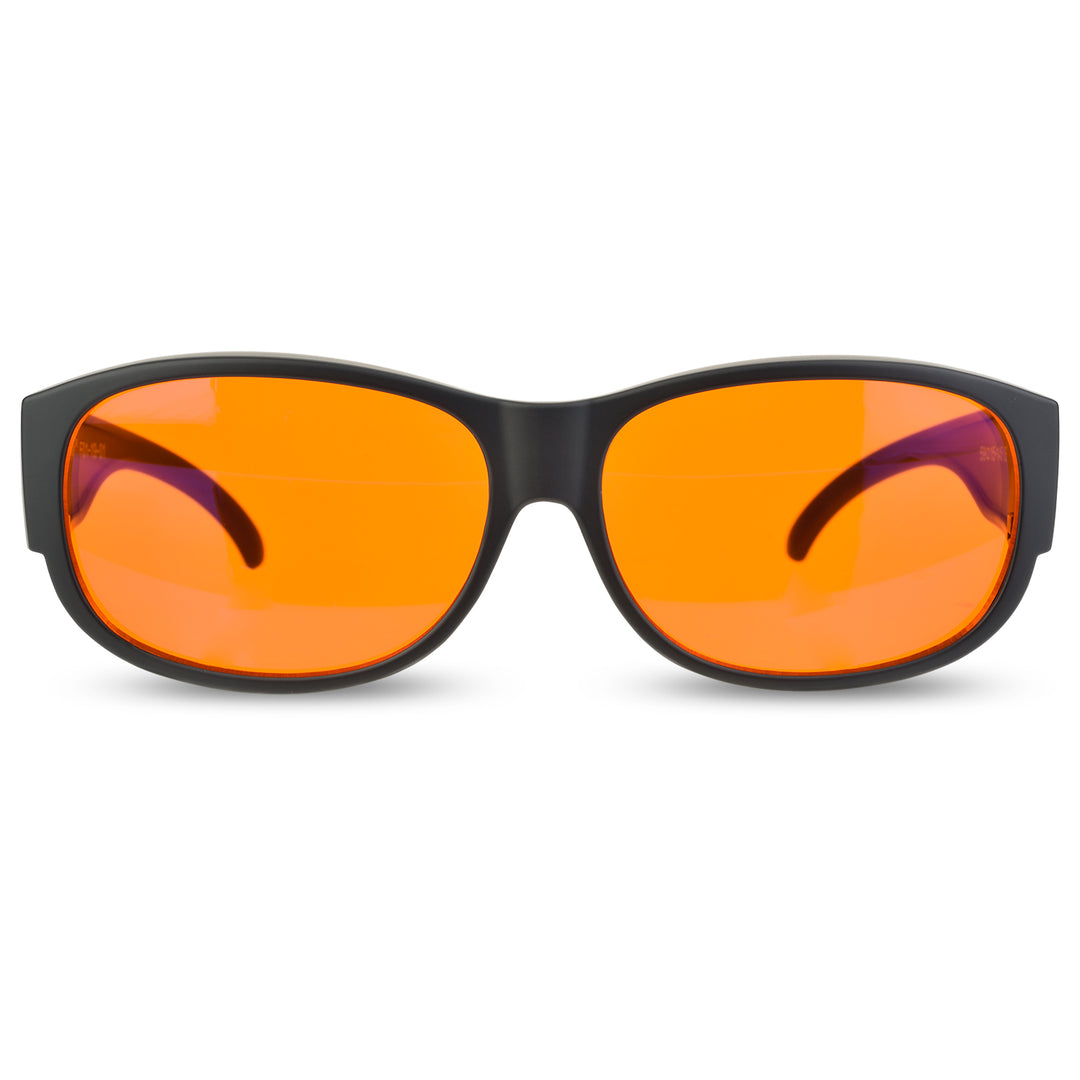 Fit-Over Style Blue Blockers
FITS OVER PRESCRIPTION GLASSES - They fit over a wide variety of Rx and reading glasses. This makes them super easy to take on and off. This is very useful for switching between reading glasses and distance glasses.
They also work great just by themselves without any glasses.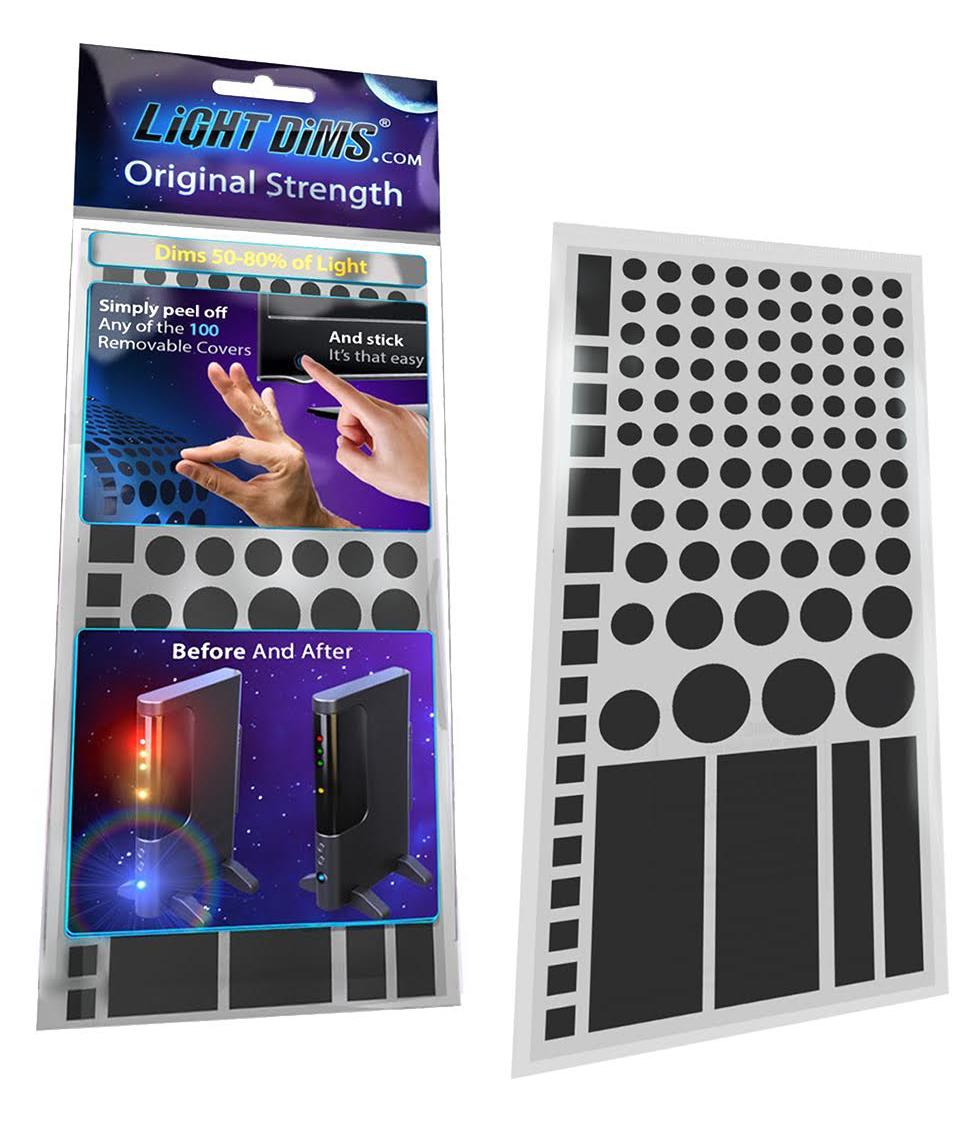 Light Dims - LED dimming stickers
Neutralize all those annyoing LED indicator lights around the house!
Dozens of uses in the home, office, or car
Cuts 50-80% of annoying light.
Double them up for more dimming power
Over 100 stickers in different shapes & sizes
Easy to use, just peel and stick
No sticky residue when removed